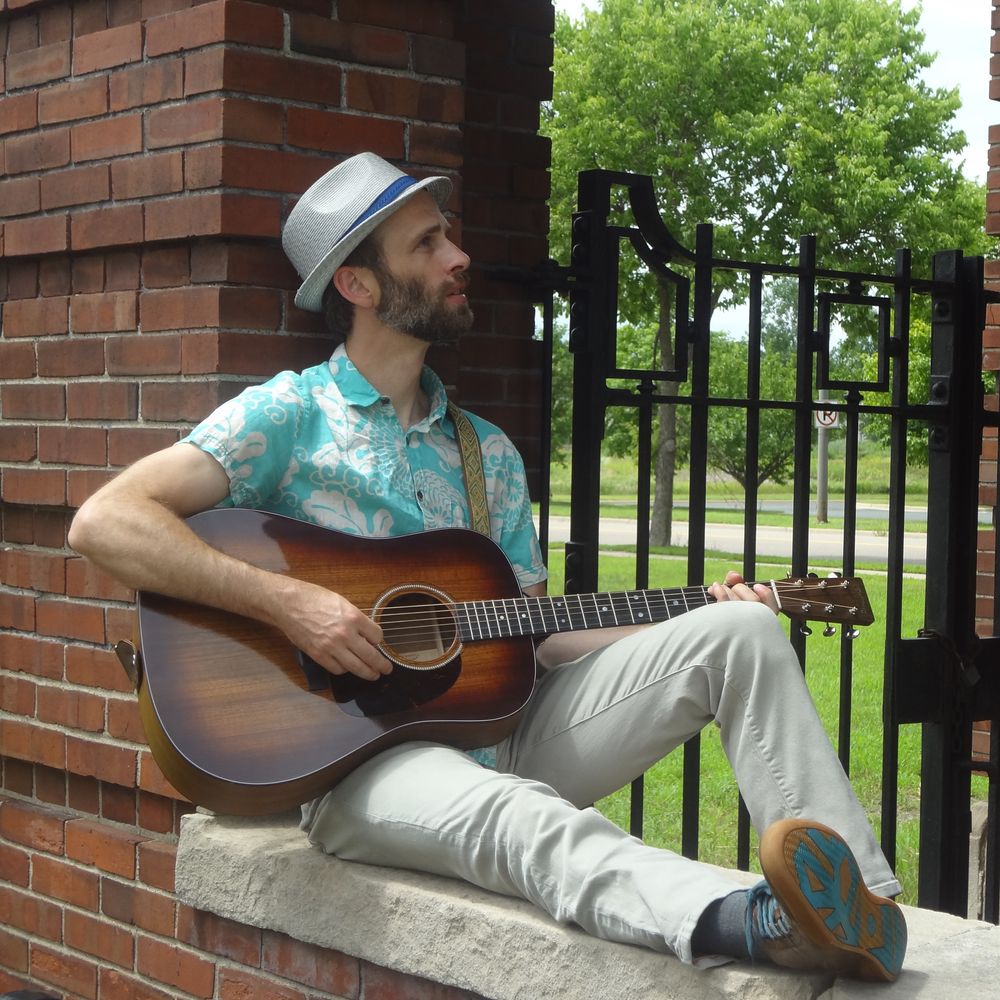 Smiley Kaul
Smiley's childhood home was filled with music. Saturday mornings had dad blasting early Garage Rock, the bands of the British Invasion, the sounds of Motown and much more. On Sundays, Smiley would quietly join in with his mom in singing of church hymns. As a teenager, Smiley's dad taught him a few chords and the classic folk song "House of the Rising Sun". Smiley would never be the same. He took over his dad's tough-action Hondo acoustic guitar and started writing his own songs. 
At 19, Smiley formulated his first national touring act named "Fantasy Opera", a mixture of dark folk music with ambient electronic sounds. The rest of Smiley's 20's was spent crafting various solo and ensemble acts under a myriad of monikers. Coinciding with these artistic endeavors saw Smiley's struggles with drug and alcohol addiction and mental illness increase. But alas, by God's grace, Smiley was freed from his 15-year addiction. Health and hope, peace and purpose began to crowd out the pain and despair. With his faith came sobriety, marriage, a writing career and few little ones he calls daughter and son. 
Smiley and his wife embarked on this newest endeavor with their children in mind: the desire to raise their kids in a home that was creative, filled with song and joy. Since its genesis on New Year's Day, 2020, the vision has grown to include filling your homes, neighborhoods and lives with that same sound of song and joy.
Smiley is heavily influenced by the great songwriters, particularly Hank Williams, Johnny Cash, Bob Dylan, Leonard Cohen as well as more contemporary artists such as Jeff Mangum (Neutral Milk Hotel) and Thom Yorke (Radiohead). Punk rock and hip-hop played a big role in the formation of his songwriting and musical style. Lyrically, Smiley states that he "writes new psalms for that old-time gospel," a combination of story, prayer and praise. Hailing from St. Paul, Minnesota, Smiley and his family will be coming to a town near you.